About Us
We are driven by modern technology as well as inspired by challenges. To offer the best range to our valued clients, we, Shree Ambica Industries have emerged as a profound manufacturer. Our wide array of machines are used for Pharmaceuticals, Nutraceutical, Ayurveda, Bulk Drugs, API, Cosmetics, Chemicals and Foods. Our range includes Fluid Bed Dryer, Rapid Mixer Granulator, Octagonal Blender, Tray Dryer, Rotary Tablet Press Machine, etc. These are highly preferred for exceptional quality which ensures long service life and smooth functioning of our range.
What Are We Famous For?
We have won the trust of customers by proving that we are the best lab equipment and machines manufacturing company. They are highly satisfied by our range and continuously motivate us. In our domain, we are famous as a company which has set new standards of services. Following are some of the other factors we are renowned for:
Offering an innovative and modern range
Providing 24*7 customer care support
Manufacturing equipments and machines made with high grade raw material
Offering 100% quality tested range
Always achieving customer satisfaction
Delivering consignments on time

Story of Our Growth
When we initiated our business, certain policies were made regarding production of a quality range, worth ethics, and customer satisfaction. Our employees have always kept those in mind while working. Day by day we have grown and spread our business. In markets our sales increased soon after our inception, as people observed such exceptional quality machines and equipment are not available anywhere at affordable prices. We have already acquired the topmost position in the industry for ourselves, and we are working hard to grow more and attract more customers.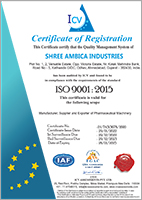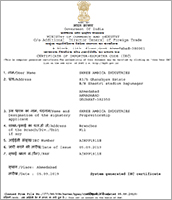 Read More